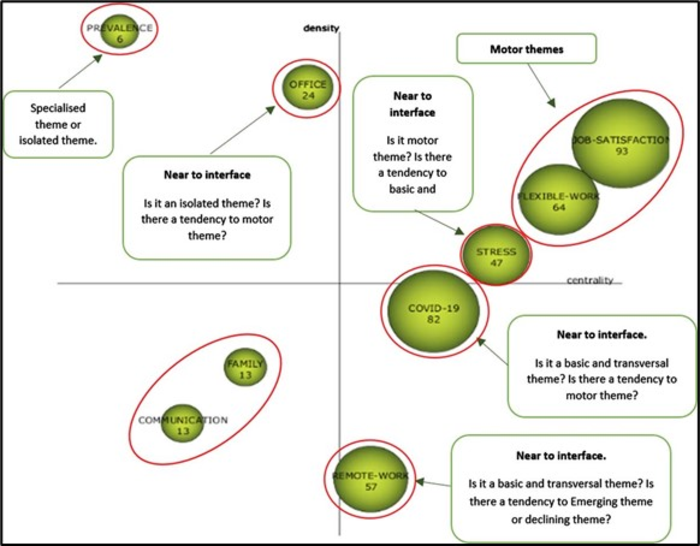 The extraordinary pivot to a work-from-home (WFH) mode for a large segment of the world's working population since March 2020 intensified an existing trend that began with the proliferation of digital technologies. As COVID-19 variants have cycled up and down over the past two years, flexible hybrids of the workplace modality emerged and evolved. The ongoing disruption to "business as usual" has provided a unique opportunity for researchers around the world to study accelerated change in real time, contribute to the future of work, and make a lasting impact on workforce health and well-being. The special issue of WORK: A Journal of Prevention, Assessment & Rehabilitation dedicated to WFH is a collection of 19 studies from around the world evaluating the evolving workplace.
"While the trajectory of COVID-19 is still uncertain, one thing is clear: WFH is here to stay. There is a pressing need to optimize this evolving workplace modality for the best interests of workers, organizations, and economies," said Co-Guest Editor Kermit Davis, PhD.
Co-Guest Editor Susan Kotowski, PhD, added, "The research in this issue explores lessons learned about the WFH pivot, draws conclusions about the challenges and opportunities, and makes recommendations on how to optimize experiences and outcomes. The consistency of the findings highlights the opportunity for a positive impact."
Both Guest Editors are University of Cincinnati (OH, USA) faculty members, Dr. Davis at the Department of Environmental and Public Health Science, College of Medicine, and Dr. Kotowski at the Department of Rehabilitation, Exercise and Nutrition Sciences, College of Allied Health Sciences.
Rich with actionable insights, this special issue includes articles on research conducted around the world and covers an array of industries, (e.g., Education, Information Technology, Healthcare). Top takeaways include:
WFH offers more flexibility, autonomy, and efficiency, without a loss of productivity.
The vast majority of study participants reported suffering varying degrees of discomfort and stress due to a range of factors: the blurring of the boundaries between work and home life, burnout, isolation, distractions, technical inequities, physical challenges (e.g., musculoskeletal, vision, sleep disorders), and/or reduced income.
Women, especially those with children at home, are more likely to experience burnout than men, who typically shoulder fewer family-care responsibilities. Levels of stress and burnout are correlated with job satisfaction.
Employees across the spectrum of industries and geographies are similarly affected. However, teachers, students, and professors have been especially adversely impacted during the COVID-19 pandemic.
Home-work environments are more variable than traditional offices and affect the physical and mental well-being of employees. Awkward postures, repetitive movements, visual strain, and a long period of continuous work without appropriate breaks needed for musculoskeletal relaxation are some of the ergonomics risks.
Sustaining a cohesive workplace culture is difficult with a remote workforce, without the formal and informal opportunities for socialization and engagement that on-site work provide.
Recommendations culled from the full issue include:
Remote-first organizations must prioritize relationship-building and culture. To maintain productive, happy, and healthy workforces, leaders of remote organizations must focus on empowering employees and employing creative approaches for employee engagement. The following factors are vital to success: trust in employees; embracing flexibility; strong interpersonal relationships; investment in quality tools and technology; hiring for culture fit; culture-focused mentorship; strategic in-person encounters; and continuous culture improvement.
Systematic and routine evaluations of home office environments should look at the ergonomics of employee workstations, as well as fix technology disparities. Companies must provide employees with equipment and support equivalent to an in-office environment (e.g., desktop computer or laptop with peripherals, monitor, keyboard, mouse, adjustable chair and worksurface, and proper lighting to stave off visual strain.) Ergonomics training and professional evaluation of the work environment (proper workspace setup, equipment adjustment, and best practices that include evaluating lighting and taking routine breaks) should be provided on a routine basis.
With these issues addressed, WFH can be successful with respect to productivity, communication, and work-life balance, as one case study published in the issue demonstrates. Dr. Kotowski noted: "Working from home is both the present and the future. It is a complex environment that will demand the attention of both the employer and employee to ensure benefits for both."