Among the biggest side effects of the COVID-19 pandemic has been increased social isolation, loneliness and depression, particularly for older adults living in rural areas. This isolation has led many to delay or cancel health care procedures, including elective surgeries, which may lead to worsening health outcomes.
To assist those who may be experiencing difficulty completing various daily activities, researchers at the University of Missouri are using a $2 million grant from the National Institute on Aging to install in-home sensors that monitor the movement, sleep quality and vital signs of older adults in rural Missouri.
"Our goal is to use sensors to monitor older adults who are struggling with health conditions that limit their ability to perform various daily tasks, which may include cooking, gardening, walking the dog or grocery shopping," said Rachel Proffitt, an assistant professor in the MU School of Health Professions and principal investigator on the project. "The sensors will be able to detect falls and movement, as well as measure heart rate, respiration rate and sleep quality. By tracking trends, we can notice if there is an abnormality, which can lead to discussions about possible interventions."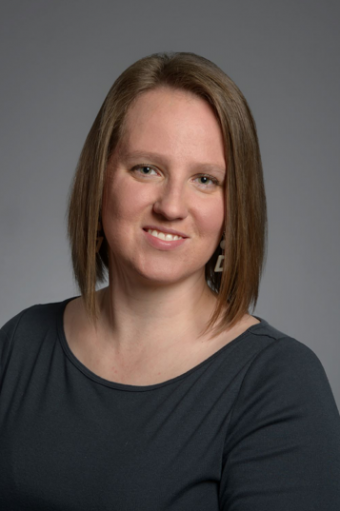 Proffitt said the data from the sensors will be monitored by a care team, which will include experts in occupational therapy, nursing and social work. The three-year, $2.1 million grant will likely involve more than 60 older adults with either diagnosed or self-identified disabilities living in rural Missouri; the non-invasive motion sensors will be installed in their homes free of charge. The sensors capture a 3D silhouette of an individual's body and will be located in common areas of the home, such as the kitchen and living room.
"If the motion sensor detects an increase in overnight trips to the bathroom, for example, a talk with their doctor about the abnormality might uncover a urinary tract infection, and a prescription of antibiotics and increased fluids can help improve their condition," Proffitt said. "Then, we can continue to monitor their recovery with the sensors to see if trends return to normal."
Proffitt added the care team can also provide recommendations for strategies older adults can use to perform the daily tasks they enjoy most, such as cooking.
"Some older adults with osteoarthritis may have swollen and painful joints, so when they are cooking, we can recommend having a chair nearby so they can take breaks," Proffitt said. "Or, rather than carrying a heavy pot of pasta from the stove to the sink, we can provide a rolling tray so they can easily slide the pot across the counter. Another recommendation could be meal prepping when they have more energy, so they don't have to worry about food when they become too tired to cook. Monitoring their daily movements help us tailor those recommendations."
Funding for the project was provided by the National Institute on Aging. Co-investigators on the study include Lori Popejoy and Blaine Reeder from the MU Sinclair School of Nursing, Marjorie Skubic from the MU College of Engineering, Erin Robinson from the MU School of Social Work, and Richelle Koopman and Emily Leary from the MU School of Medicine.