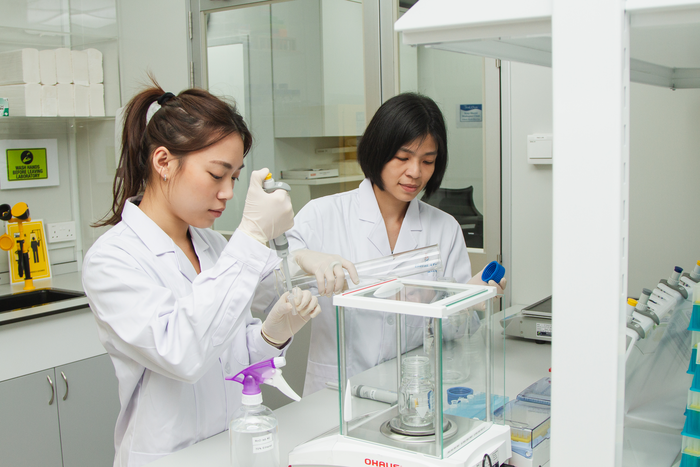 Up-and-coming local biotech startup BetaLife Pte Ltd ("BetaLife") is collaborating with the Agency for Science, Technology and Research (A*STAR) to accelerate the development of next generation cell-based therapy for diabetes. BetaLife, a stem cell therapy company focused on developing regenerative medicine for diabetes, has acquired the rights to human induced Pluripotent Stem Cell (iPSC) technology from A*STAR. This technology enables the generation of iPSCs, which are cells that have similar properties to embryonic stem cells, to provide a renewable and sustainable human stem cell resource to generate any mature cell type of interest. Such iPSC-derived cells can potentially be used to regenerate or replace defective tissues in human patients.
According to the International Diabetes Federation, over 530 million people worldwide live with diabetes, and human iPSC-based technology could potentially provide a curative treatment for this chronic disease. In a healthy individual, food that is taken in is broken down into sugar (glucose), which triggers the pancreas to release insulin. Insulin is produced by a specific cell type in the pancreatic islets known as beta cells, and is responsible for instructing cells in the body to utilise glucose for energy. Diabetes may arise when the beta cells do not release enough insulin. Prolonged periods of high glucose in the blood can give rise to diabetic complications that lead to heart disease, kidney failure and blindness.
"Pancreatic beta cells derived in the lab from human iPSCs not only provide a cell model for diabetes research, but may even be developed into a regenerative medicine product to help patients regain control of their blood glucose levels," said Dr Adrian Teo, Principal Investigator at A*STAR Institute of Molecular and Cell Biology (A*STAR IMCB) and Scientific Co-Founder of BetaLife.
To accelerate development efforts, BetaLife and A*STAR are embarking on a research collaboration, with the goal of generating highly curated human iPSC banks that capture the genetic diversity of Asian ethnicities, and develop human iPSC-derived pancreatic islet cells. This collaboration combines A*STAR's capabilities in stem cells and diabetes biology with BetaLife's infrastructure and proprietary platforms for the scale up and therapeutic development of an off-the-shelf human iPSC-based therapy.
"This collaboration paves the way for a proof-of-concept that islet cell-based therapy can help treat diabetes. Our efforts to extend the excellent science from A*STAR will enable BetaLife to further develop the cells for future human trials," said Dr Lim Kah Meng, Managing Director of BetaLife.
Professor Hong Wanjin, Executive Director at A*STAR IMCB, said, "Diabetes is very prevalent among Singaporeans. It is heartening to witness how A*STAR's R&D is able to empower local biotech companies to advance treatment for diabetes patients and contribute towards better health and societal outcomes."