Cosimo Commisso, Ph.D., has received a grant from the Department of Defense for $1 million to advance the research of a small molecule that kills pancreatic cancer cells by disrupting their pH equilibrium. The project is funded as part of the Pancreatic Cancer Research Program (PCARP), which aims to improve our understanding of pancreatic cancer for the benefit of service members, veterans, their families and the general public.
"We've seen that this small molecule—called IMD-0354—works on cancer cells in the lab," says Commisso, associate professor and director of the Cancer Metabolism and Microenvironment Program at Sanford Burnham Prebys. "This award will help us better understand how it works and test it in vivo to see how effective it is in a whole organism."
Each year, more than 45,000 Americans lose their lives to pancreatic cancer—now the third-leading cause of cancer-related deaths—with a five-year relative survival rate of just over 12%.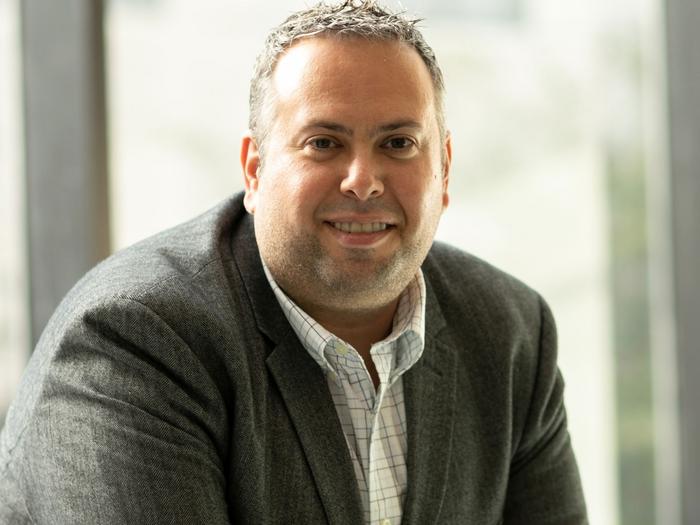 "Since I started working in this field more than a decade ago, we've managed to double the survival rates for people with pancreatic cancer," says Commisso. "But that's not good enough. For those battling this dangerous disease, we need to do much, much better."
Pancreatic cancer cells are unusually sensitive to changes in their pH—a measure of acidity that plays a critical role in cellular activity. Commisso and his team previously discovered that pancreatic cancer cells control their pH by packaging up excess acid and storing it separately from the rest of the cell's fluids. This process doesn't occur in healthy cells.
"Because this pH regulation process is unique to pancreatic cancer cells, targeting it with IMD-0354 and related molecules could allow us to treat pancreatic cancer while minimizing negative effects on the rest of the body," adds Commisso.
The PCARP supports rigorous, innovative, high-impact research that will advance our understanding of the biology and genetics of pancreatic cancer and improve the quality of life for pancreatic cancer patients.
"I'm grateful for this support, which will accelerate my lab's work to find better treatment options for people diagnosed with pancreatic cancer," says Commisso. "We need breakthroughs, and this award will help us get there."
The title of the grant, issued by the U.S. Department of Defense, is "Targeting Organelle pH Homeostasis in Pancreatic Cancer," Award Number: HT9425-23-1-0795.